WhatsApp 2.13.11 Update Available for Nokia Asha
Advertisement

WhatsApp is very popular application that's available for many mobile operating systems, however, the Android version of the application is updated more frequently, as most of the WhatsApp users own mobile devices that run on Google's mobile operating system.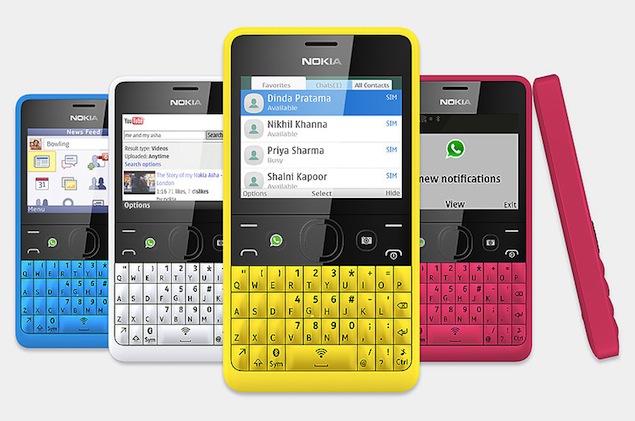 The WhatsApp 2.13.11 is currently released on its beta version and will be available on the Opera Mobile Store or popularly known as Nokia Store. Users who also wish to try the version of the new WhatsApp update can download the file from the Android website. Using the Nokia Asha, users can download the new WhatsApp update and click on the icon to install it on their mobile phones.
So, if you own a Nokia Asha smartphone and you wish to download this new beta version it is essential that you remember that, being a Beta, you won't find WhatsApp version 2.13.11 on the Nokia Store (that is Opera Mobile Store). In fact, in order to download version 2.13.11, you will have to go on the official Android website at whatsapp.com/s40.
When you download the WhatsApp 2.13.11 jar file on your Nokia Asha cell phone, you will simply need to open it to begin the installation process, after the installation is finished, you will simply need to utilize your cellular telephone number to complete checked and you're!
The new WhatsApp 2.13.11 for Symbian 40 devices doesn't come with any new feature, which means that the developers have worked on improving the application's stability or they've fixed the bugs that they've found. According to some reports, there were some installation problems on the previous WhatsApp version for Symbian 40, but this issue has been fixed on the new version, the WhatsApp 2.13.11 .jar (installation) file has been slightly increased by only 11KB and it has a total size of 1928KB.
We remind you that the WhatsApp 2.13.11 is currently in BETA phase, which means that there are high chances that you will find some bugs or other issues, however, all the found problems will be fixed by the developers before the new WhatsApp version passes the BETA phase.
Advertisement