Google Nest Audio: Amazing Sounding Smart Speaker at Your Command
Advertisement

Google has finally updated its popular Google Home speaker with a device called the Nest Audio. The Nest Audio is the company's latest product in the 'Smart Speaker' line-up for India.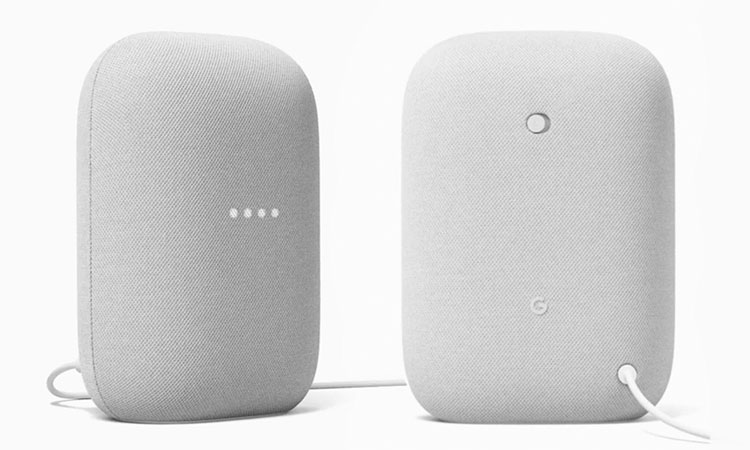 The design language radiates aesthetics and seamless integration with surroundings, which is very critical for a product like a Smart Speaker that's supposed to blend in effortlessly within your habitat.
With the Nest Audio, Google has gone for a simple, soft design that doesn't call much attention to itself. It's a more traditional approach than the company took a few years ago, and the Nest Audio looks more like a speaker than the Google Home's air freshener aesthetic ever did.
The audio quality is good, but certainly not great. At the lower volumes, the music sounds a bit stifled and it's best to play about 70 per cent. The audio profile is just a bit partial to bass, and you can use the equaliser in the Home app to get exactly what you want.
The top of the speaker has three touch spots for capacitive touch controls and there are no markings. The centre spot serves as a play/pause button and either side allows you to control the volume level. If you want to reset the speaker, simply press and hold the top centre spot for about 15 seconds.
Google Nest Audio Key Features:
Powerful and Crisp Audio: This speaker system boasts a 75-mm woofer, 19-mm tweeter, and a tuning software. Thanks to that, you can enjoy everything, ranging from your favourite playlists and podcasts to movies, videos, and even audiobooks, in crystal-clear quality. This speaker system even adapts according to its surroundings to make the audio content sound even better.
Rich, full sound: With Nest Audio's woofer, tweeter and tuning software, crisp vocals and powerful bass fill your room.
Clear audio: Nest Audio adapts to your environment and whatever you're listening to. So music sounds better. And news, radio and audiobooks sound even clearer.
Go Hands-free: It is compatible with a bunch of smart appliances, such as ACs, TVs, lights, and much more, so you can use it to control the smart appliances installed in your home. And, setting it up with your smart home appliances is quite convenient using the Google Home app.
Help never sounded so good: You can say things like, "Ok Google, set a timer for 5 minutes" and get help around the house. Ask Google about the weather, news, or almost anything.
Convenience at Its Best: Using voice commands, you can get Google to find out how the weather is, how much your favourite team has scored, and even make calls, among other things. You just have to begin your voice commands with "Ok Google", and Google will take care of the rest.
Privacy built in: Nest Audio is designed to protect your privacy. You can delete your history by saying, "OK Google, delete what I just said." To physically turn off the microphones, slide the mic switch on the back to show orange.
Fill Your Home with Sonic Brilliance: While this speaker system offers amazing stereo sound, you can also use it with other similar speakers, display units, compatible speakers, and even Chromecast-enabled devices for an audio extravaganza.
Thoughtful Design: This device has been designed in such a way that it blends in seamlessly with just about any room. Its enclosure is built from 70% recycled plastic, which makes it eco-friendly.
If you are really the Google-everything type, then the Google Nest is the ideal smart speaker for you. It cannot be much smarter now, but the audio quality could have been better.
Advertisement