Anker PowerPort Cube Best USB Power Strip: Overload Protection for iPhone
Advertisement

The Anker PowerPort Cube is best usb power strip incredibly small, but still packs in three plugs and three USB power ports. This handy power strip's cube-shaped design makes it easy to keep cords organized while simultaneously saving space compared to a traditional power strip.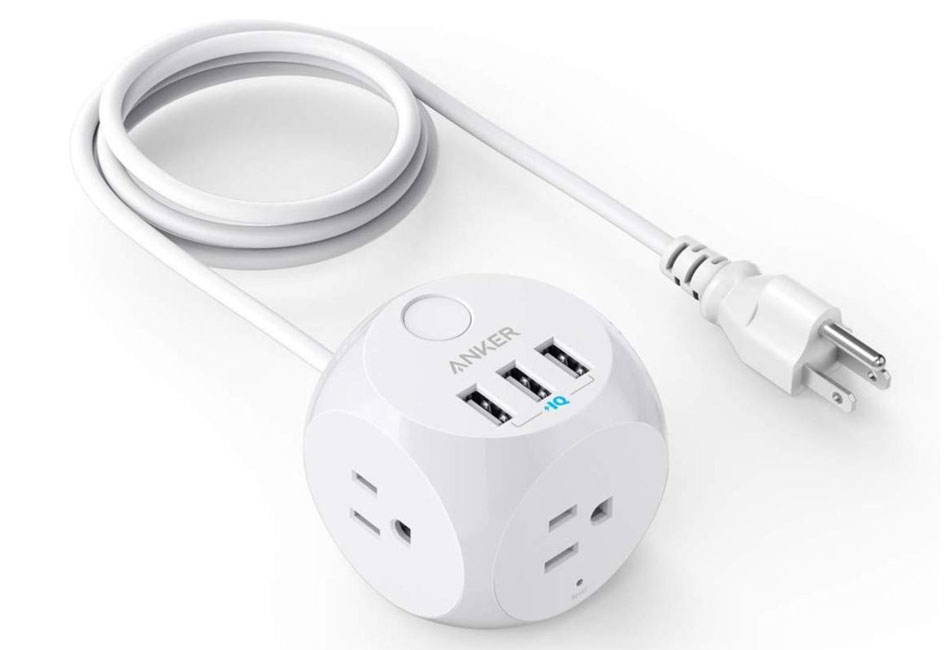 By keeping all your cords plugged in can get a little tricky, especially if you've got a bunch of devices to power up at your in-home workstation. Today, though, you can add a whole bunch of outlets in a teeny-tiny space with the Anker PowerPort Cube.
Anker PowerPort Cube USB Power Strip Review
The power strip cube comes with three AC outlets and three USB ports, with some high-speed charging capabilities, provide plenty of additional plug-ins for all your devices. In addition, safety features inside and out—including a durable cord, fireproof exterior, and overload protection—will keep your devices and the power cube itself safe.
Anker PowerPort Cube USB Power Strip Features
The usb power strip design of the PowerPort Cube gives you three side of 3-prong AC outlets and one side of 3 USB ports. The PowerPort Cube is about the size of a tennis ball, and sculpted with rounded corners for perfect portability. The PowerIQ-enabled USB ports can charge virtually all smartphones and tablets, but the lack of Quick Charge and Power Delivery technology may mean your device charges at a slower speed.
All-Round Safety A thick rubber-coated power cable, fire-retardant casing, and overload protection combine to provide superior safety. Perfectly Portable About the size of a tennis ball, to go where your power needs are without being an obstruction.
The Anker powerport has three USB ports can be powered on and off with the button located above them. This switch controls all 3 USB ports at the same time (it does not control each port individually). A soft blue LED glows when the USB ports are on, but it is not so bright as to disturb your sleep in a dark bedroom.
Advertisement