Xiaomi Mi4C 5.0 inch 4G Smartphone
Advertisement

Xiaomi is one of the well known Chinese smartphone manufacturer who always tries to provide full of goodness and usefulness, has recently launched another excellent Xiaomi Mi4C 5.0 inch 4G Smartphone.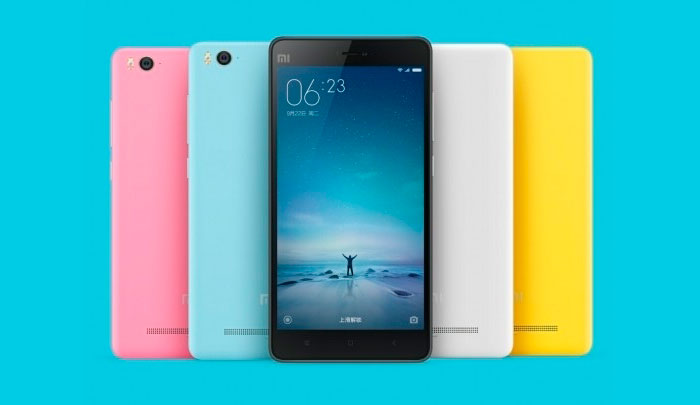 The Xiaomi Mi4C comes with a 5.0inch FHD screen which is with sunlight display mode and night reading mode. A 64bit Snapdragon 808 1.8GHz processor is perfect for mi4c, it brings you fluent using experience. Dual camera, rear Sony IMX 258 13MP camera with two-tone flash, front one is 5.0MP. Mi4c also equipped with the latest USB Type-C technology, come with a 3080mAh battery.
Xiaomi Mi4C Smartphone comes with Standard & Advanced Version, both version are packed with same features & goodness. But advanced version is more superior in terms of it's internal memory (ROM) and RAM. The Advanced Edition (3GB RAM 32GB ROM) is different with The Standard Edition (2GB RAM 16GB ROM), but the other configurations are the same.
The powerful performance is based on the brand new 64bit flagship grade Snapdragon 808 processor, it adopted 64bit framework, equipped with two Cortex-A57 and four Cortex-A53 processing cores, and with the Adreno 418 graphic processor, support render effects of a variety of game, all these contribute to nuanced complicated special effects display.
The smartphone is seems to be a competitor of iPhone6. So to become an early user of this great phone you can pre-order it now click here for more details and click here for more products.
Features of Xiaomi Mi4C Smartphone
Display & Design: The designing section of Xiaomi Mi4C 4G Smartphones can easily compete with iPhone6. When this smartphones is being compared with iPhone6, then it is easily understandable that it will be very stylish and elegant to be handled.
Hardware: The main factor to become a good smartphone is the CPU and the GPU. In this case the CPU used for both version this smartphone is Snapdragon 808 64 bit Hexa Core 1.8 GHz, and the GPU is Adreno 418. So both are very impressive for taking into considerations.
Camera: This smartphones is having dual camera, one is on the front, and the other one is in the back. The front camera is 5.0 mega pixels and the back camera is 13.0 mega pixels. You will also get other improved camera features like f/2.0 aperture with auto focusing, flashlight, face detection as well as video recording. Overall a great shooting experience.
Battery The battery type used is Lithium-ion Polymer and the battery capacity is 3080 mAh. So you will get good standby coverage as per your usage.
Advertisement