Motorola Moto X Style Gets Android 6.0 Marshmallow
Advertisement

Motorola was always known for fast software updates and the company is trying to keep the tradition. After the Moto X Pure users started receiving Android 6.0 Marshmallow update in the United States, the company is now rolling the same update to Moto X Style in some European countries.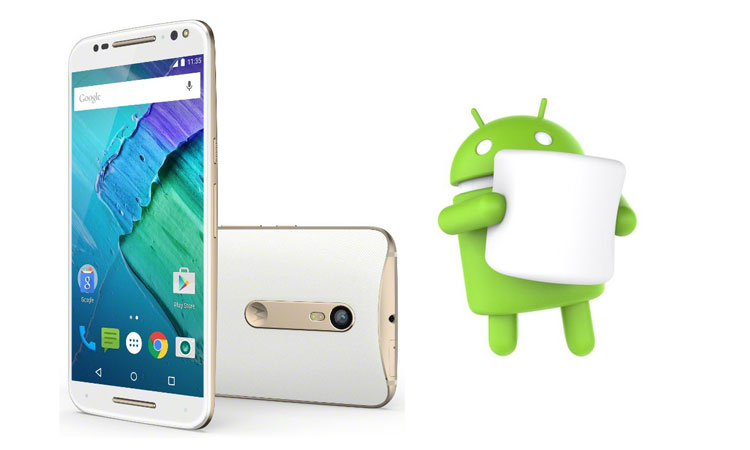 The new update will offer features such as Doze mode, app standby, expandable storage, do not disturb, Google Now on Tap, direct share and more.
Users have been expecting the update since Motorola already started rolling out the official Marshmallow to the Moto X Pure Edition. Other locations may soon follow, as the rollout seemed to come as staggered according to territory.
Motorola says that users should keep the battery at least 50 percent charged and the phone connected to a Wi-Fi network when installing the update. There will be some changes to the Moto Enhancement features under the Android M update as well.
Just like the Moto X Pure Edition, the Moto X Style Android 6.0 update should also take a download size of about 650 MB. No major additions other than the ones included in stock Android are expected from the update.
One of the biggest features brought by the update is called Doze. As the name implies, Doze puts one's handset into a very deep sleep when it is not being used. While on a deep sleep, the handset will be unable to receive notifications and there will also be no Moto Display. Standby time is also enhanced with the new Doze brought by the latest Android Marshmallow.
The Moto X Style has a 5.7-inch 1440p Quad HD display and boasts front-facing stereo speakers. It features 3 GB RAM and 16 or 32 GB storage which can be expanded up to 128 GB through a micro SD card. Its 21 MP rear camera offers a slew of exciting features that include Phase Detect Auto-Focus, Tap anywhere to capture, Color Correlated Temperature flash with dual LEDs, Closed loop processing, Quick Capture, 4x digital zoom, Night mode, Burst mode, Panorama, Auto HDR, Drag to focus & exposure, 1080p HD video, Video HDR, Video Stabilization, 4K video and Slow Motion video.
For starters, Moto Assist will be removed from Moto X Style phones as it is similar to the 'Do Not Disturb' feature. Motorola is also getting rid of the Motorola Migrate as Android M enhances support for backing up user data.
Selfie fans can also use the Moto X Style's 5 MP front camera which has 1.4um pixel for enhanced low light image capture. It also has Flash, Night Mode and Slow Motion video. Other features include 3,000 mAh all-day battery, water repellent nano-coating, Wi-Fi, Bluetooth, NFC and GPS.
Motorola will also retire the Google Chrome extension found in Motorola Connect. Motorola says that given that people have moved beyond SMS and to other OTT messaging apps, it sees no need to continue with the app and will free up some space on your phone.
With Android M, Google promises better battery optimisation, the ability to manage app permissions natively, the Nexus Imprint fingerprint scanner, and Google Now on Tap which shows contextual results around a place, movie, etc.
In order to check whether one's handset has received the update, users can access their device's Settings then choose About Phone and System Update. If it's not available yet, users may just have to wait for a few more hours or days for the rollout.
Advertisement