Blackberry Launches Blackberry Priv Android Smartphone
Advertisement

Canadian smartphone-maker BlackBerry launched its first Android-based handset BlackBerry Priv, with the future of the company's hardware business riding on a slick smartphone called Priv that boasts an impressive array of features and a hefty price tag.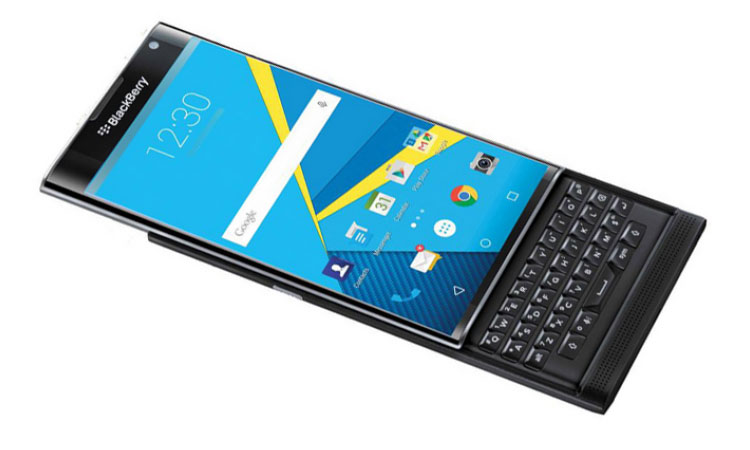 The company is betting the Priv's large curved screen, full array of Android Apps from the Google Play store and blend of productivity and security features will help it rebuild its share of the smartphone market, which has slid to under one percent.
Blackberry has been a name, which was synonymous to 'smartphone' at one point of time. However, over years, with more and more smartphones coming into the markets, and at much cheaper prices than what Blackberry has to offer, the company has been facing several setbacks.
With hacking and data theft issues becoming a bigger concern these days, BlackBerry expects keen interest in its pre-loaded DTEK feature that alerts users every time any app attempts to access data, or turn on the phone's microphone or camera.
The phones were at one point of time, the apex example of how a smartphone should be. Today they fight for their survival. In one final attempt to stay afloat in the markets, Blackberry has finally given up the BB OS, and has now given a chance to the world of Android technology.
With BlackBerry's patented keyboard and the full complement of applications found in Google Play, this device (Priv) expands our cross-platform strategy and gives end-users the best in security, privacy and productivity, with no compromises on applications.
The new BlackBerry Priv sports a 5.4-inch QHD AMOLED based sliding display with QWERTY physical keyboard. Under the hood, it runs the Android 5.1.1 Lollipop OS powered by a 64-bit Snapdragon 808 Hexa-core, similar to the one we find in the recently-released Google-LG Nexus 5X and G4.
It is backed by sumptuous 3GB RAM, 32GB inbuilt memory and a massive 3410mAh battery, which is enough to run the phone for close to 22.5 hours under mixed usage. The BlackBerry Priv boasts 18MP camera with dual-LED flash on the rear side and a 2MP front-facing snapper.
The smartphone's "wow" factor, as Louks dubs it, is actually a throwback – a slide out physical keyboard. While the small number of such Android Slider Phones that do exist have had little success in the market, most are dated and clunky, say analysts.
The phone releases with Android 5.1.1 and will get the Marshmallow update next year. The company is expecting that its sleek design and touch-sensitive keys that allows users to swipe, scroll and set up shortcuts will woo former loyalists back to using the Priv.
Advertisement