Motorola Moto E 2nd Gen entry-level Android smartphone
Advertisement

The first generation of Motorola Moto E won many hearts in the industry. All the more Motorola has shaken up the smartphone industry by launching Moto E generation one last year by providing powerful specification.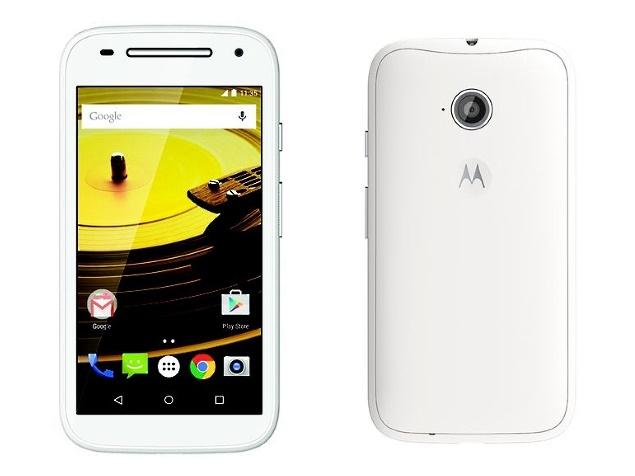 Now, Motorola is once again making noise with the second-generation Moto E, which went on sale in India just a short while ago. Well we knew it was coming, and now here it is the revamped version of the Moto E, with a slightly larger display, a quad-core processor and much more.
The new Moto E comes with a slightly bigger screen and battery, latest Android 5.0.2 Lollipop OS, quad-core Qualcomm Snapdragon 200 CPU, a VGA selfie camera and double internal storage.The new features aren't good enough for the phone to be called an upgrade.
Moto E features a powerful Qualcomm Snapdragon 200 processor with a 1.2GHz quad-core CPU and advanced graphics, which means you can switch back and forth between your favorite apps without slowing down. You can also listen to music and surf the web at the same time – without missing a beat.
The Moto E (Gen 2) is an upgrade to the original Moto E. It adds a few improvements without upping the retail price. Although the new Moto E comes with a bigger screen and improved processor, this one device from Motorola has unfortunately failed to live up to our expectations.
The new Moto E-sports a 4.5-inch display with a resolution of 540 x 960 pixels. The display lacks the quality like the sharpness. The icons appear blurred, and even the wallpaper feels a bit pixelated. The viewing angles are doable, but outdoor visibility is poor, especially under direct sunlight.
With 8 GB of internal storage, you can download all your favourite apps and save your favourite music in your Moto smartphone. Besides this, the phone also lets you expand the storage up to 32 GB via a Micro SD card.
With a long-lasting 2390 mAh battery, the all-new Moto E is designed to last. Dash to school or work in the morning. Meet up with family or friends. Even head out for the evening, the Moto E has you covered.
Key Features of Moto E (2nd Gen):
4.5-inch TFT LCD Touchscreen
Expandable Storage Capacity of 32 GB
VGA Front Facing Camera
Wi-Fi Enabled
Android v5.0 (Lollipop) OS
Dual Sim (GSM + UMTS)
1.2 GHz Quad Core Processor
5 MP Primary Camera
Advertisement