Dropbox Free Online File Sharing and Storage Service
Advertisement

If you want to share files like audios, videos, photos, graphics, pdf, etc. and working with the same files in multiple places that do not require collaboration with a select group of people for an unlimited period of time? If so, then you may prefer Dropbox.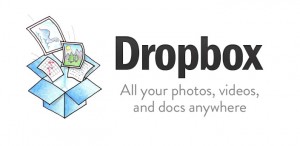 What is Dropbox.com?
Dropbox.com is a free online file sharing and storage service that lets you cloud storage, client software, and file synchronization its means you can bring your photos, docs, and videos anywhere and share them easily.
Dropbox offers users to create a folder on each of their computers that Dropbox then synchronizes so that it appears to be the same folder (with the same contents) regardless of the computer it is viewed on.
You can download Dropbox for free from visiting dropbox.com. Dropbox is available for Windows, Mad and Linux operating systems, even more available for mobile versions like iPad, iPhone, Android and Blackberry – so you can access your Dropbox account from virtually anywhere and the service offers public and photo folders you can use to store and share galleries or other files with select individuals you share them with or with the world.
Dropbox is one of the most popular online file storage and syncing service that allows you to sync your files securely to an online store and across your computers and mobile devices automatically and that is more convenient because all you need to do is drag the files to your Dropbox folder on your computer, and it will work in the background and sync to your online folder— and once synced everyone you share the folder to can download the files they want, when they want, as long as the files are in your Dropbox folder.
When you download Dropbox, you automatically get a free 2GB storage and additional storage space for referring friends to sign up as well makes for and attractive and useful file syncing service. But if you really want to more storage, you can opt for the Pro Dropbox account that offers 100GB, 200GB and 500GB from $9.99, $19.99 and $49.99 per month respectively or save 17% by paying $99, $199 and $499 yearly. Dropbox also offers shared storage for teams.
Benefit of Dropbox online file hosting service:
2GB of online storage for free, with up to 100GB available to paying customers.
Sync files of any size or type.
Automatically syncs when new files or changes are detected.
Sync Windows, Mac and Linux computers.
You can see other people's changes instantly.
Shared folders allow several people to collaborate on a set of files.
Undelete files and folders.
Automatic backup of your files.
Advertisement