Samsung Galaxy: Features of Samsung Galaxy Note 5
Advertisement

Galaxy Note proved that time and again it also changed the entire game with S Pen. A versatile tool for ideas, goals and dreams. This time it's Galaxy Note5. The most powerful and beautiful version to date.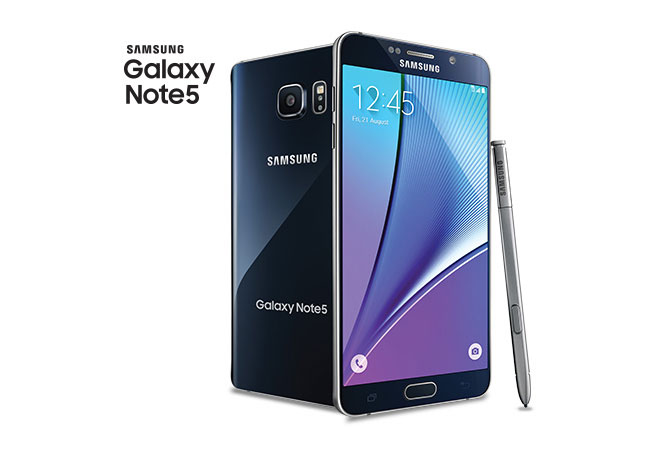 The Note 5 has similar design patterns when compared to the Galaxy S6. Also, it has the Gorilla Glass. One major difference however is the rear of the device which has been curved to look like the S6 Edge and this is one feature that makes it stand out. Also, it makes using the phablet very easy.
This makes it an upgrade from the Note 4 which was very difficult to use due to its flat back and thin design on the back. Most users feel they would not like the device by seeing it for the first time. However, after using it for a while this feeling changes and they begin to love it.
Samsung Galaxy Note 5 smartphone with 5.70-inch 1440×2560 display powered by 1.5GHz processor alongside 4GB RAM and 16-megapixel rear camera.
Features of Samsung Galaxy Note 5
Design: It's still as big but now slimmer, framed by sleek metal and glass. Use S Pen on a gorgeous flat surface while the phone's dual-edge back lies snuggly in your hand.
S Pen: It's what makes Galaxy Note5 click. And it's even more like an actual pen, one that writes just as well. But achieves a lot more, making life that much easier. You'll never want to put it down.
Charging: When you're using S Pen as much as this, battery life should be the last thing on your mind. We took care of that in every way possible from longer battery life to fast charging to more ways to charge.
Entertainment: The next best thing to live music is to have it handy on your Galaxy Note5. It's also awesome to shoot your own professional-grade videos as well as broadcast them live straight from Galaxy Note5.
Camera: At dawn, with friends, at home, on holiday. You shouldn't worry about the lack of light or missing the moment. Snap away. Because you can when it's the Galaxy Note5 camera.
Accessories: You're going places, doing things. Which means you need covers, chargers, headphones or speakers. So you can stay covered, charged and fully entertained.
Advertisement