Apple Watch: Review, Features and Specs of watchOS 2 smartwatch
Advertisement

The Apple Watch is a bold device, the product of a brand trying to shake up a stuttering smartwatch market and prove that, once again, it can make a niche device cool and mainstream.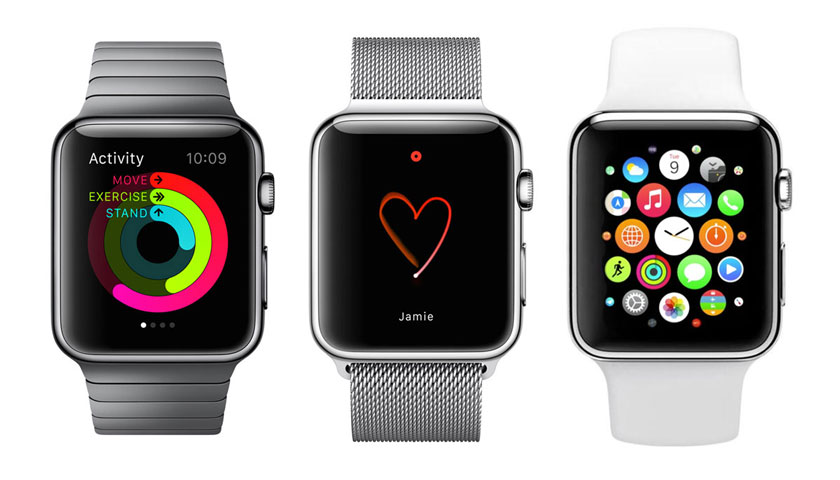 After months of anticipation, Apple's much-touted smartwatch has finally made it to the Indian market. The tech giant has circulated only two screen sizes, the ones measuring at 38mm and 42mm, coming at 40 different combinations, offering customers a plethora of options to go for.
Specification of watchOS 2 smartwatch
As far as specs go, the 42mm version sports a 1.65-inch AMOLED capacitive multitouch touchscreen with a resolution of 390 x 312 pixels (~303 ppi pixel density), covered by shatter and scratch proof Sapphire glass.
The smaller sibling that is the 38mm version, comes with a 1.5-inch AMOLED capacitive multitouch touchscreen running on a resolution of 340 x 272 pixels (~290 ppi pixel density) protected by Sapphire as well.
Both devices come pre-loaded with Apple's latest watchOS 2.0 smartwatch operating system and are powered by Apple S1 CPU clocked at 520 MHz, coupled with PowerVR SGX543 GPU, 512MB of RAM and 8GB of non-expandable internal storage.
Review of watchOS 2 smartwatch
What feels strange about writing this review is that there's no point in really comparing it to Android Wear at all. Nobody chooses a smartwatch first and then decides on which phone to go with it – no, if you're reading this review you're probably either doing it on the iPhone or with one close to hand, wondering if it adds enough convenience to be worth the extra cost.
That convenience is seen in the large number of apps too. Checking into a flight thanks to a wrist-mounted QR code sure beats scrambling for my phone or paper boarding pass.
At least you're still being active at the same time, with those steps being counted in the Apple Watch's fitness app. It's not the most comprehensive fitness tracker, but it lets me keep tabs on metrics like my steps walked, calories burned and heart rate.
However, there's not going to be a sudden answer to the battery life question. Even the benefit of 14nm processors will be measured in hours not days. The best we can hope for is an always-on screen that lasts a whole day. A week or month of battery life is not on the horizon.
Advertisement