Google Photos for iOS Now Works with Live Photos
Advertisement

Google Photos will now allow users to back up and view Live Photos taken with the iPhone 6S and iPhone 6S Plus, the company announced in a tweet. The latest version of the iOS app has finally received support for the format, nearly six months after Apple introduced Live Photos in the latest iPhone.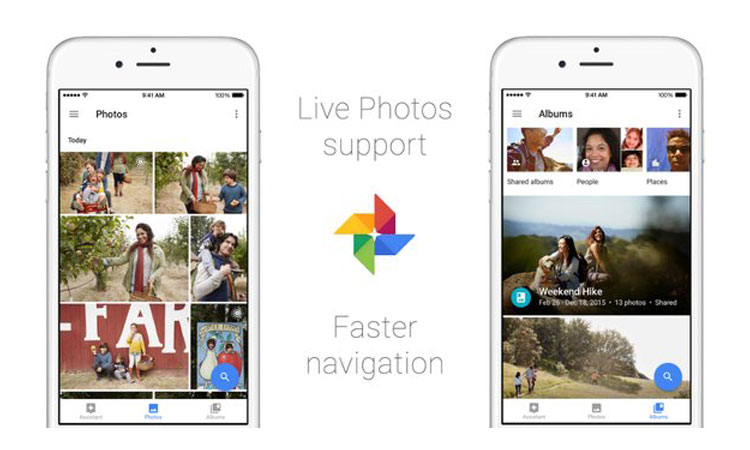 With this new update, it means iPhone and iPad users of Google Photos will now be able to store, view as well as organize their Live Photos from within this Google-based application. There is nothing to worry about as far as deleting photos from your phone's camera roll is concerned, because this ability will still stand even after they are deleted.
The numbers have already shown that Google knows what its doing with photo storage, as the app racked up over 100 million users in less than a year. For many users, this will mean you can turn Live Photos back on without fear of destroying the paltry 5GB of iCloud storage Apple gives out for free. If you were holding out on making the switch due to the lack of Live Photo support, this may be the time to give Google's offering a chance.
That means you'll now be able to store, view and organize your Live Photos in the app, even after they've been deleted from your Camera Roll on your device.
After your Live Photos have been uploaded to Google Photos on iOS, you're able to Force Touch on the image (hard press) in order to see them animate, just as you could when viewing them from the native Photo Gallery on iOS.
The images are also designated with the "Live Photo" icon at the top of the screen, so you know they are not just a static image. However, if you download the Live Photo from Google Photos back to your device — such as through iCloud Photo Sharing — it is no longer animated. But if you save a backed-up Live Photo to the Camera Roll, it should then still be playable (animated) in the Apple Photos app.
However, the new update on Google Photos means that once Live Photos are uploaded, you can now use 3D Touch to execute the same actions as before, right from within the app. However, downloading the Live Photo from the photo app and back to your iPhone 6S will rid the photo off its animation. In case the backed-up Live Photo is saved to your phone's camera roll, it will retain its animation capabilities when in the Apple Photos app.
In addition to adding support for Live Photos, the new version of Google Photos for iOS also comes in with new app navigation the company claims will save you lots of time as there is no more "flipping hamburger menus." Furthermore, the new version will also cut down on the app's cache usage whenever your iPhone starts running low on space.
Google is now the only major company to show its love for Apple's Live Photos. Ever since its unveiling, other major names in the tech industry such as Facebook and Tumblr have added their support for this feature. With Google joining in, it means big for iOS users as their Live Photos can now reach a wider audience.
The update is available now on the iTunes App Store for free.
Advertisement