Apple Watch: Need to know about Apple's wearable
Advertisement

The Apple Watch is a smartwatch developed by Apple Inc. It incorporates fitness tracking and health-oriented capabilities as well as integration with iOS and other Apple products and services.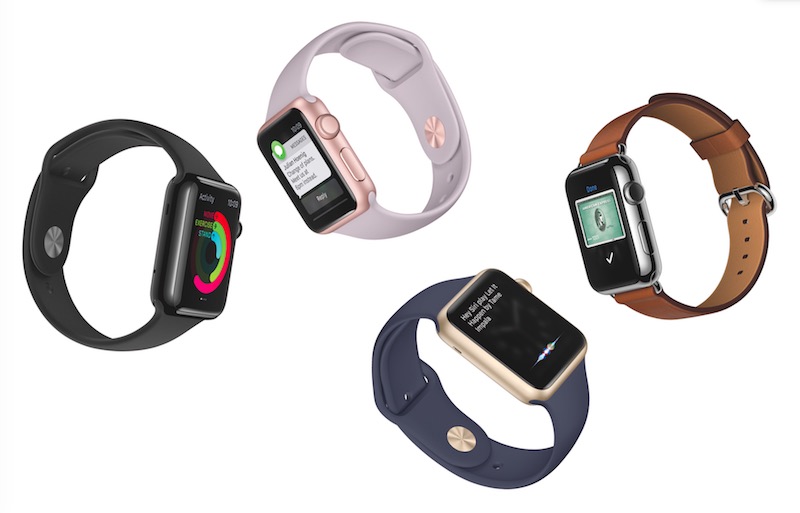 The Apple Watch is a bold device, the product of a brand trying to shake up a stuttering smartwatch market and prove that, once again, it can make a niche device cool and mainstream.
The device is available in three variants: Apple Watch Sport, Apple Watch, and Apple Watch Edition. The Watch is distinguished by different combinations of cases and first or third party interchangeable bands.
The iPhone 4S-and-up-compatible smartwatch comes in 38 flavors, with different case materials, colors, sizes and interchangeable Apple Watch bands. None are inexpensive.
It comes in two sizes — 38mm and 42mm; and three collections — the aluminum Apple Watch Sport, the stainless steel Apple Watch, and the gold Apple Watch Edition.
Force Touch and digital crown are features that set the Apple Watch apart from other smartwatches in the market. The digital crown that can be turned to scroll or zoom on the screen; one can press on this crown to return to the previous page.
Force Touch, which has inspired iPhone 6S' new 3D Touch feature, can differentiate between a tap and press. Apple Watch also has a built-in mic and speaker using which one can complete a conversation as long as the iPhone is connected via Bluetooth or Wi-Fi.
Features of Apple Smartwatch:
To wear it is to love it: Receive and respond to notifications in an instant. Track your daily activity. Control your music using only your voice. With Apple Watch, important information and essential features are always just a raise of the wrist away.
Notifications. Siri. Wallet. Right on your wrist: Not to mention Music, Maps and phone calls. Apple Watch lets you do the things you do every day, more easily and conveniently. As well as lots of things that simply weren't possible before.
A comprehensive health and fitness companion: The three rings of the Activity app provide a simple visual snapshot of your daily activity, and can help motivate you to sit less, move more, and get some exercise. There's also a dedicated Workout app.
As individual as you are: What you put on says a lot about you. And everyone is different. So we designed Apple Watch to reflect a wide range of tastes and styles. And you can make it even more personal, to suit the occasion or your mood, by switching straps and changing watch faces. Anytime you want.
Apple Watch Specs & Hardware
Sizes: 38mm and 42mm: 38 mm: 21.2 x 26.5 mm, 33.5 mm (1.32 in) diagonally, 272 x 340 pixels, 42 mm: 24.3 x 30.5 mm, 39 mm (1.5 in) diagonally, 312 x 390 pixels
Versions: Apple Watch , Apple Watch Sport and Apple Watch Edition complete with a variety of strap choices for each model
Retina touchscreen display with Force Touch, and sapphire glass or Ion-X glass cover depending on model
Custom S1 SiP (System in Package) chip
Taptic Engine and built-in speaker for instant tactile feedback
Sensors: accelerometer, built-in heart rate sensor
Wi-Fi 802.11b/g
512MB RAM
NFC support (for Apple Pay payments)
Bluetooth 4.0
18-hours battery life and MagSafe charging
Digital Crown Home button
Apple Pay and Siri support
Compatibility: iPhone 5, iPhone 5c, iPhone 5s, iPhone 6, iPhone 6 Plus
The good: The Apple Watch is a beautifully constructed, compact smartwatch. It's feature-packed, with solid fitness software, hundreds of apps, and the ability to send and receive calls via an iPhone.
The bad: Battery only lasts a little more than a day; most models and configurations cost more than they should; requires an iPhone 5 or later to work; interface can be confusing; sometimes slow to communicate with a paired iPhone.
Advertisement