BlackBerry Classic: Get More Performance With Power of BlackBerry 10
Advertisement

BlackBerry announced on Thursday that you can now preorder the BlackBerry Classic, the throwback device that the company hopes will reel in some longtime users who have either gone to rival platforms or who are still using older BlackBerry devices.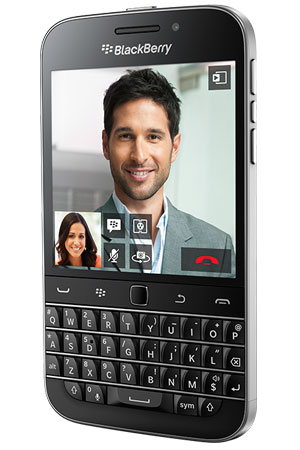 The BlackBerry Classic is running BlackBerry 10, like the recently released BlackBerry Passport, but in a more conventional size and shape. Another major difference is that it's sporting BlackBerry's traditional physical keys, including a button to pick up calls, a button to hang up, and the throwback BlackBerry key.
With the Classic, BlackBerry brought back some of the key features that were missing from the company's early physical keyboard-equipped BlackBerry 10 devices, including the function keys and trackpad that longtime BlackBerry users said that they missed.
The Classic (aka Q20) brings the design, keyboard and trackpad users are used to, plus a large square touch screen, the latest version of BlackBerry OS and support for Android apps.
BlackBerry Classic is designed from the ground up to meet the needs of productive people who appreciate the speed and accuracy that can only be found with a physical QWERTY keyboard.
The BlackBerry Classic is a user-friendly, incredibly powerful, communications tool for mobile professionals and stands out from the BlackBerry 10 as the productive device of choice for business users.
Key Features of BlackBerry Classic:
Keyboard and navigation keys designed for optimal speed and accuracy
Large square touch screen
Amazingly fast and astoundingly beautiful web browsing
A battery that powers through
Ability to install Android and BlackBerry apps
Works with GSM Carriers only. Bands include: FD-LTE: 1,2,4,5,7,13,17,25. HSPA: 1,2,4,5/6
This device will not work on Verizon, Sprint, or US Cellular
Note: This device requires a nano SIM card.
Introducing BlackBerry Classic video from YouTube:
Advertisement