How to Upload Photos to Instagram Without Opening the App
Advertisement

The last Instagram update brought with it a new logo and a split user base that either loved or hated the new design. Today's 8.2 update is lacking the controversy but adding the ability to post directly to Instagram from Photos or other iOS apps.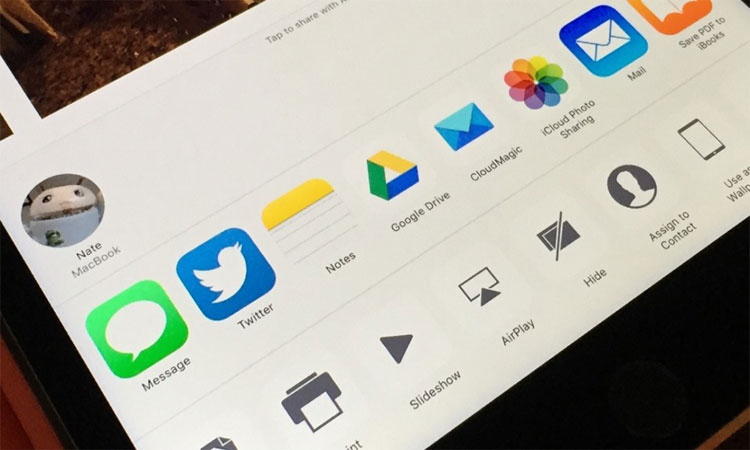 The latest Instagram update finally introduces a convenient way of uploading pictures not only from the default Photos application but also from any iPhone app. After the major update in May, Instagram has introduced an update dedicated to iOS users.
The operating system iOS 8 came with support for extensions, a feature that can add functionality to some applications and diminish the number of extra taps needed to switch to a different app. The latest Instagram mobile app update introduces version 8.2, which takes full advantage of the iOS 8 capabilities.
The Instagram for iOS version 8.2 comes with various improvements and bug fixes, as well as the option to add an Instagram extension to the activities bar. All iOS applications will work with the Instagram extension, which can be found anywhere there is a share button. However, the Instagram extension does not provide users with the full Instagram experience.
Users will be able to add captions to their pictures, but they will not be able to use filters or to tag people. Even so, one of the benefits of the new update is that users do not need to run the full app, as they are now able to share photos and videos on Instagram with just a press of a button.
A recently released update introduces a shortcut that allows Instagrammers to publish photos directly from the iPhone's Photos or Camera app. While it's possible to add a caption through this shortcut, users will have to launch the Instagram app to apply filters.
Apple has allowed third-party apps to plug into its core features like the camera since iOS 8 debuted in 2014, but Instagram only just started supporting this feature.
Here's how to access the shortcut:
Launch the Photos or Camera app on your iPhone.
Select the photo you'd like to upload to Instagram.
Tap the share button.
A list of apps should appear under the selected image. Scroll over to the right and press the More button.
Find Instagram in the list of apps and make sure the switch is toggled on.
Press the Done button in the upper right corner to return to the Share screen.
Now the Instagram icon should appear in the selection of apps underneath your photo. Tap the icon to share the selected image to Instagram.
Advertisement