Apple's next iPhone reportedly ditches the headphone jack
Advertisement

Apple's next-generation iPhone design is so thin that engineers are mulling the removal of the standard 3.5mm headphone jack, meaning users might have to invest in Lightning or Bluetooth-connected headphones, according to a rumor on Friday.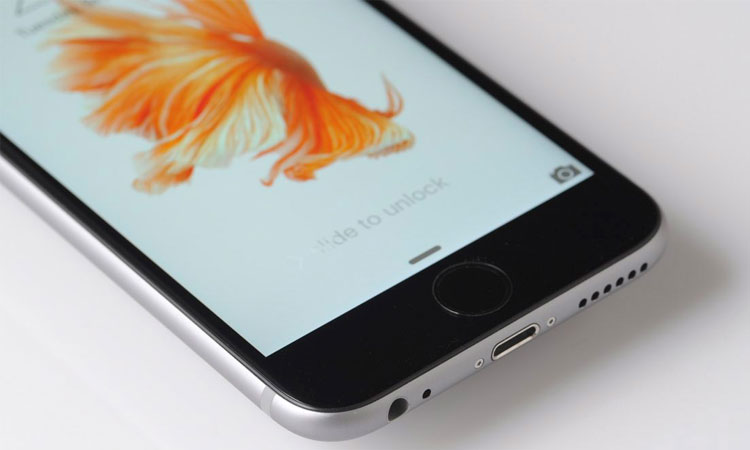 Apple's quest for ever-thinner, ever-smarter devices may produce another casualty: your iPhone's headphone jack. A rumor at MacOtakara claims that the next iPhone might drop the 3.5mm port and use the Lightning port for audio instead. The move would let Apple slim its phone even further (reportedly, over 1mm thinner than the iPhone 6s) and take advantage of Lightning's features, such as headphone-based DACs and app launching. You'd have to use an adapter for any conventional wired headphones, or else make the leap to Bluetooth.
You'll want to take this rumor with a big grain of salt. MacOtakara doesn't have the greatest track record, and a lot could change in the 10 months between now and the future iPhone's possible launch in September next year. We'd add that such a change-up might be a little beyond the pale — only a handful of companies make Lightning-based headphones, and there's no guarantee that others will bend over backwards to join them.
As part of the transition to Lightning, Apple will reportedly outfit its gratis EarPods headset with a digital-to-analog converter integrated into its plug. Third-party manufacturers might be forced to follow suit or create a Lightning-to-analog adapter if one is not provided by Apple.
With that said, there is precedent for moves like this. A few Chinese vendors already make super-thin smartphones that drop the headphone jack in favor of USB sound. Apple would just be expanding on that concept by giving you features that aren't possible with a simple USB audio passthrough.
Apple's solution breaks out analog audio from iPhone's full digital signal, offering increased bandwidth and access to system controls. In addition, the Lightning standard can supply power to advanced headphone models, obviating the need for bulky battery packs. At the time, Apple said it was working on low-profile connector modules for manufacturers looking to build in hardware support.
Apple has been investigating 3.5mm jack alternatives for some time, likely knowing the component would one day be a limiting factor in its increasingly thin device designs. A patent published in September, for example, outlined a tip-ring-ring-sleeve (TRRS) plug and receptacle that cut down on excess material by employing a D-shaped connector.
Advertisement