Facebook Officially Testing Buying And Selling Feature
Advertisement

Facebook is reportedly testing a new feature called 'Local Market,' which is essentially a location to buy and sell items and services, similar to Craigslist.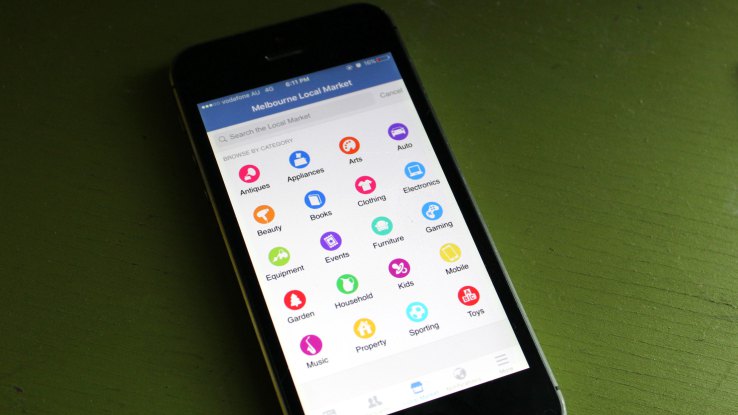 Facebook is constantly testing new features and services as it looks to stay relevant and avoid becoming the next MySpace — even with 1.5 billion people logging in, long-term success isn't always guaranteed. It seems a select number of users are currently seeing a Local Market feature inside the Facebook app, focused on the buying and selling of goods.
The feature, which is only in testing and is not being broadly distributed just yet, will allow users to buy and sell a variety of products, such as cars, clothing, furniture, books and so on. Some users reported access to the app, and those who dug down deeper in the new section found areas to both "Buy" and "Sell," as well as ways to search the entire marketplace using particular keywords.
The social-media giant confirmed today that it is indeed running trials of the functionality. "We are in the very early stages of testing new ways for more people to easily discover, buy, and sell items with other people on Facebook," a spokesperson for the Menlo Park, Calif.-based company told Entrepreneur moments ago.
Most users who had access to Local Market found that the section was only live for around two hours. Not only that, but not everyone was able to access the section if they had the option, reporting that it spent a lot of time loading.
The statement confirms what several Facebook users in Melbourne and Sydney, Australia, as well as in Auckland, New Zealand, reported fleetingly glimpsing in their Facebook iPhone apps over the last couple of days, some as early as Oct. 5. Sorry, Stateside shoppers, it is not yet known when the inaugural feature will expand beyond those specific locales.
It's actually built on top of local buying and selling groups that already exist on Facebook — it pulls in ads that people have already posted and makes it easier to search through them. Categories including antiques, furniture, household, kids, sporting, mobile, auto and toys were visible to those who got a brief chance to try out the feature, so it looks as though most items can be bought or sold.
At the same time another app test has bitten the dust: After giving some users the opportunity to display short status updates in the chat column, Facebook has now decided to abandon that idea.
Advertisement