Apple iPad Pro: A Tablet With The Performance of A Laptop
Advertisement

iPad has always offered a uniquely simple yet immersive experience. And now with its expansive 12.9-inch Retina display, nearly double the CPU performance of iPad Air 2 and refined Multi-Touch technology, iPad Pro adds another dimension to that experience. It's not just larger. It's an iPad that lets you be more creative and more productive — at a whole new scale.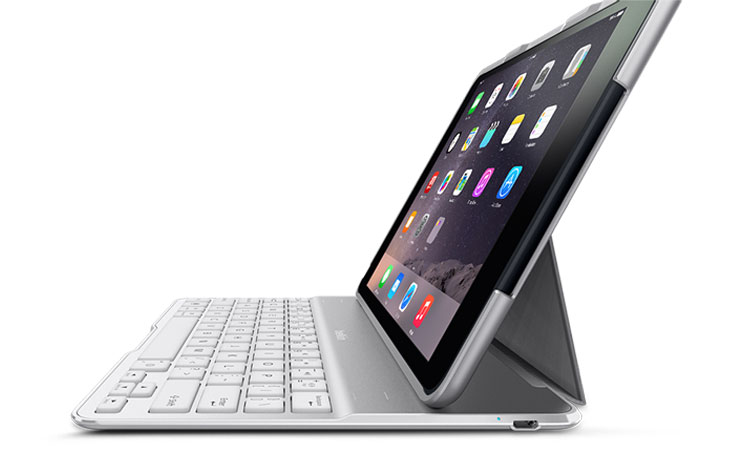 Apple had low sales with its previous iPads and Microsoft took advantage of the situation and made a lot of money by selling its Surface Pro convertible tablets. Apple has decided to build its first 2-in-1 tablet which has a larger size than all of the other iPads, featuring a 12.9-inch Retina display for better multi-tasking. The users are able to buy the Smart Keyboard from Apple's website and write text documents like they'd do in front of a laptop. But more about the iPad Pro you'll find out from this article.
With 5.6 million pixels, iPad Pro features the highest-resolution Retina display of any iOS device. The 12.9-inch screen makes everything you do — editing 4K video, designing presentations, running a business — easier, faster and more engaging. And the Multi-Touch subsystem has been re-engineered, expanding the ways you can interact with iPad.
The iPad Pro has an aluminum back and a design which is similar to the other Apple tablets, it seems that Apple doesn't want to change anything about the aspect of its iPads, but they're very beautiful though, and the fans haven't complained yet about the minimalist design. The tablet feels comfortable to hold, even if it's very large (measuring 305.7×220.6×6.9mm) and that's because it has curved edges and it's not too heavy. There are two variants with different weights, so the WiFi model has a weight of 713grams, while the LTE model is 10grams heavier.
The iOS 9 is the most intuitive, advanced and secure mobile operating system in the world. With new capabilities that take full advantage of the powerful performance of iPad Pro, it helps you be more productive and creative. Multitasking makes running two apps at once a snap. And improved features throughout the system, including Siri and Spotlight search, make iPad even more useful. If it feels like iOS 9 and iPad Pro were designed for each other, it's because they were.
The Retina screen sized at 12.9-inch supports a resolution of 2732×2048 pixels, which results in a pixel density of 267ppi. The iPad Pro received three screen features: Split View, Slider Over and Picture in Picture. The surface of the screen is protected with a scratch-resistant glass, so it doesn't scratch that easily.
The tablet is equipped with the latest 64-bit A9X Dual-core 2.26 GHz (Twister) processor, which is backed by a M9 motion coprocessor and 4GB RAM, this is the fastest Apple tablet yet, but it's the first one to offer two variants of internal memories with capacities of 32GB and 128GB, which, as you already guessed, can't be expanded.
The camera on the back doesn't have a LED flash and its resolution is 8MP, supporting a 1.12µm pixel size, autofocus, HDR and Full HD video capture, while the front camera is doing ok with a low resolution of 1.2MP. The battery has a capacity of 10,307 mAh (38.8 Wh) and it offers ten hours of multimedia usage.
The Apple iPad Pro comes with a variety of built-in apps that make it easy to take on the essential things you do every day. And on the App Store, you'll find incredible apps designed just for iPad, so there's virtually no limit to what you can do.
Advertisement