10 Tips for Creating Effective Video Content for Your Business
Advertisement

Now that mobile phones, cheap video cameras and Webcams have hit the mainstream, many of the product review videos of today feel like over-long lectures on the intricacies of tax code. These videos lack focus, ramble on for too long, and have less visual flair than a taped city council meeting.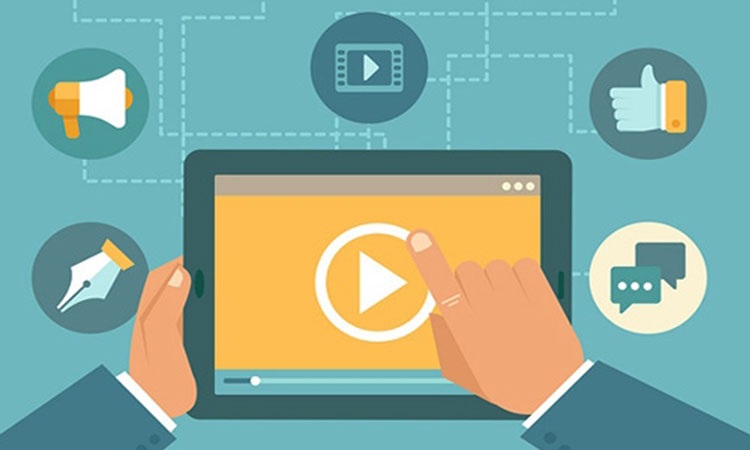 If ever there was a time to start getting some Video Content for Your Business it would definitely be now. Not only are videos the preferred type of content nowadays, but they can also be distributed through numerous platforms – including social media.
Thankfully, as a product reviewer, there are plenty of ways you can avoid boring your audience, drawing harsh criticism, and falling into the bad review trap. If you're an affiliate marketer – or simply like voicing your opinion on stuff or sale.
However while it is important to Create Video Content, it is also important that the video content you create is effective. The last thing you want is to spend time creating content that doesn't perform well – which is why you should try out the following tips:
1. Know Your Audience
The way people view media and video has changed dramatically in the last decade. In the age of Instagram, YouTube, and Snapchat, attention spans are shorter than ever before and people often choose what to watch based on accessibility and duration.
You don't have to wait to be picked by the traditional media for an interview. Instead, you can create and "publish" content on your website and share it on social media. Your videos and other media content can position you as the obvious expert and build an audience.
2. Keep the Introduction Short
The last thing people want when they start to watch a video is a long and rambling introduction. Ideally, your introduction should focus on the topic of the video, and outline how it will be beneficial to the audience to keep on watching.
3. Find Your Voice
As a business owner, you already understand how important it is to develop your brand identity. It is the strength of your brand that compels people to work with you and buy from you. It goes well beyond your logo and your business card. Online video is an excellent way to build the strength of your brand. When you use video, they learn about your personality, about what you do, what types of services or products you offer and get some insight into your brand's goals.
4. Create Your Story
The absolute best thing that will come from creating a video is the creation of your story! Rarely do we take the time to share our journey, express our views, and really convey our message. Often, we are mired in the details of our business, as we have to be to succeed, but this level of detail is rarely needed in your video. A video company that has the ability to communicate your vision will be able to help you craft your story in the most effective manner. Less is more and short is sweet!
5. Take Advantage of the Visuals
Part of the reason why videos are so effective is the fact that they are visual and so you can 'show' the audience what you're talking about in the voiceover. Be sure to take advantage of that as much as possible.
6. Consider Screen Size When Creating
There are a lot of ways for people to access video content online, and size matters greatly when it comes to the viewability of content. Just as you can't do a Where's Waldo on a postage stamp, certain videos won't work as well when viewed on mobile screens.
For example, a video that is dark with heavy shadowing will be harder to view on a smaller screen. Similarly, having fine print on a video ad for regular sized screens make sense, but the text will just be a blurry line of letters on a mobile device.
Since smartphone owners (which makes up about 90% of the U.S. adult population) spend nearly three days a week watching online videos, so screen size can't be ignored.
7. Use of Audio
In learning videos, audio does not always have to mimic the text. Audio can play an important role in creating a background for the scenarios and explaining them well. The tone should be kept friendly, so that the learners do not get intimidated. The language used should also be of the everyday variety that most learners are comfortable with.
Accent should be familiar to create a connection with the learners as well as aid understanding. If audio is used to explain concepts, they should be explained in a straightforward manner and jargon should be avoided to make the videos unnecessarily complicated.
8. Use of Text
Most videos use minimal textual content to make sure that learner interest does not waver. But there are effective ways of utilizing text within learning videos. For instance, whenever a particular concept has to be emphasized on, textual representation can provide added worth.
For instance, when creating a learning video on organizational values, we explained the qualities that reflect the value of 'Speed'. With the help of textual content, the qualities are displayed on screen that create visual stimuli that will aid recall in learners when they want to apply the value on to work.
9. Use of Graphics
Graphics can be inserted to learning videos to create a suitable visual background for the characters. For instance, when representing the quick response time and timely action of an employee, the image of the rising sun utilized to show that he does not waste time and is at his work; right on time.
As a learning strategy many developers avoid extensive use of graphics in learning videos. In many learning videos, Graphics can be intentionally kept stark to make sure that the characters are on the foreground but the judicious use of background images makes sure that life-like quality of the videos is retained.
10. Plan the Video
Before you actually create any video content – plan it first. By taking a few minutes to jot down the scenes of the video, what elements should appear in each scene and what the voiceover should be saying – your video should be much more structured.
10 Tips for Creating Effective Video Content video from YouTube:
As video content becomes more prevalent on the internet, marketers can use their own content to make an impression on consumers through ads or branded content. Using these tips will help marketers create more effective video campaigns in the future.
Advertisement