Anker Soundcore Mini 3 Review: Bluetooth Speaker, BassUp and PartyCast Technology
Advertisement

Now the world of bluetooth speaker has conquered the market, especially in the last period. With the advent of ever faster Bluetooth standards, in fact, many users rely on solutions of this type rather than using expensive Hi-Fi systems. It is not surprising, therefore, that even a store like Amazon is full of such products, including the new one Soundcore Mini 3.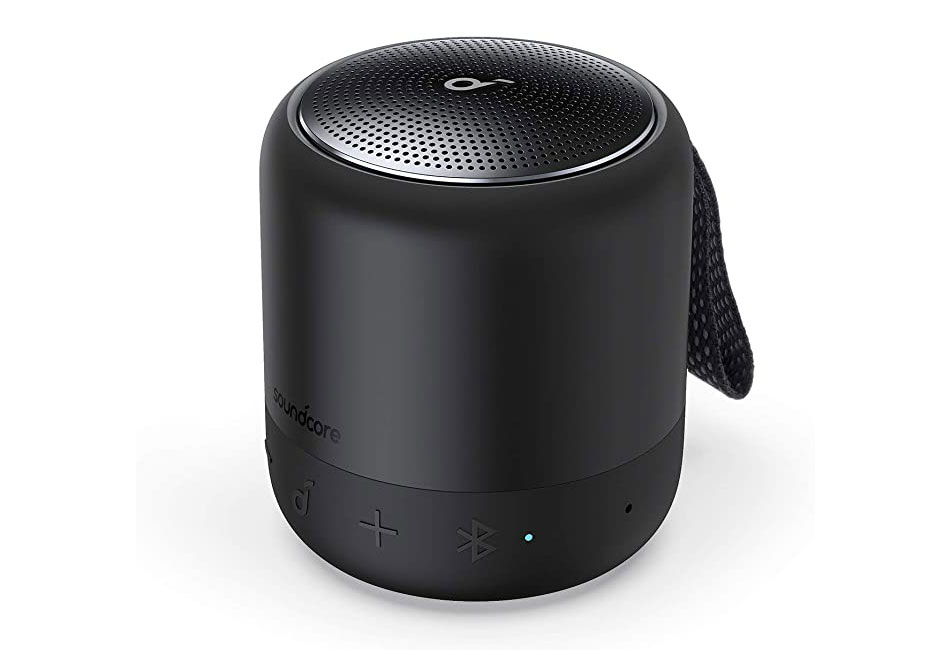 The Anker Soundcore Mini is the perfect distillation of what Anker does. It's a tiny bluetooth speaker that, by all rights, should be an absolute piece of tat. But it's actually brilliant.
It's one of the tiniest speakers I've seen to use a passive radiator. This makes the Soundcore Mini sound much bigger and bassier than you'd expect. And it's packed with more features than some speakers 10 times the price.
Like a lot of Anker earphones and batteries, it uses a metal outer to give you the impression this isn't a cheap piece of junk. And it works. While painted aluminium is likely to get visibly scratched quite quickly if you treat the Soundcore Mini carelessly, the look and feel is remarkably classy for something.
Not many features are indicated on the official website about the product, which is why you will have to partially believe my words. Soundcore Mini 3 is really one of the smallest speakers among those on the market with the same performance. It fits comfortably in one hand and turns out to be pocket, also thanks to the hook on the back which makes it quite dynamic.
The whole external structure, however, seems to be made of metal, while a fairly robust rubber surface is located further down. Precisely on the latter, therefore, the brand has decided to insert all the main keys related to connectivity.
The sound comes out of the top, so you can put the Anker Soundcore Mini more or less anywhere. And there's a rubber foot on the bottom to stop excessive vibration wobbling anything nearby too much.
Anker Soundcore Mini 3 Key Features
Pocket Party: Get 360° of ear dazzling audio squeezed into a Bluetooth speaker that's smaller than a coffee cup.
Water Shmorter: IPX7 waterproofing says your pool and beach party can get as wild as you want it to. Or just listen worry-free in the bathroom and kitchen!
Your Sound, Your Rules: Connect via the Soundcore app to take remote control of Mini 3 Bluetooth speaker. Power it on or off, adjust the volume, change the sound profile, and much more.
Soundcore App: Take control of Mini 3 via your smartphone for effortless DJing. Adjust the volume, change the sound profile, and power the speaker on and off.
Non-Stop Rocking: Party for 15 hours on a single charge of Mini 3 Bluetooth speaker.
USB-C Charging: Convenient, compatible and fast recharging makes music on the go easy.
PartyCast Technology: Link 100+ Mini 3 (or any Soundcore PartyCast speakers) to party into the next dimension.
Bluetooth 5.0: Strong and stable wireless connectivity ensures a rock-solid link with your phone.
Advertisement