Memoto Camera: The world's smallest wearable camera
Advertisement

Memoto Camera, one of the most interesting lifelogging camera, which will automatically take a photo every 30 seconds and save it to a private site a daily total of 1,920 assumes eight hours sleep.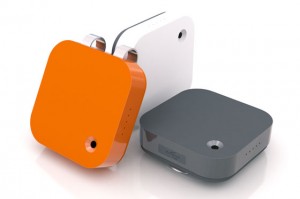 The Memoto camera is a tiny camera and GPS that you clip on and wear. It's an entirely new kind of digital camera with no controls. Instead, it automatically takes photos as you go. The Memoto app then seamlessly and effortlessly organizes them for you.
The Wearable Camera measures 36x36x9 mm, captures 5-megapixel images, keeps a log of GPS positions and timestamps that runs as long as you have it on. It constantly takes pictures that take two geotagged pictures a minute recorded orientation so that the app shows upright pictures, no matter how you wear the camera it capturing your life as you move about all day.
The Memoto Lifelogging camera is very easy and effortless and very interning thing that the camera has no buttons. Oh! That's right, no buttons. As long as it's vertical, the 5-megapixel camera is always on, but a built-in accelerometer makes sure it turns itself off when laid flat. The device is also weather protected so there is no worry about rough weather.
The camera and the app work together to give you pictures of every single moment of your life, complete with information on when you took it and where you were. This means that you can revisit any moment of your past, whenever you feel nostalgic.
The camera's batteries won't need to be recharged until after approximately 2 days of use. To recharge the camera's batteries, you connect the camera to your computer; at the same time the photos are automatically uploaded to Memoto's servers. There are no buttons to press. You just wear the camera, then charge it and wear it again.
The Memoto camera is about the size of a 3D postage stamp, and it clips onto your clothes – a shirt, a T-shirt, a sweater, whatever. The device functions a lot like a Fitbit or GoPro, recording your every move as part gadget, part fashion accessory. The difference is that the Fitbit belongs in your pocket and GoPro belongs on your helmet or surfboard, while the Memoto must be worn on your shirt.
Advertisement