LG G Watch: launch date and pricing of Android Wear Smartwatch
Advertisement

The South Korean giant (LG) jumped onto the wearable bandwagon with the announcement of its first smartwatch, the G Watch, will be available before July and will be priced less than £180 in the UK. The LG G Watch runs Google's Android Wear, a software project that extends Android to wearable and the South Korean company had revealed that its first smartwatch will be available by the end of the second quarter.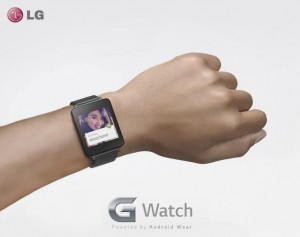 As the original mock-up pictures, already revealed by LG suggested, there will be no buttons on the device at all. The design offered a solid, seamless build that wasn't heavy but certainly felt premium. Android Wear watches will support notifications from apps and messages and Google Now voice control will play a prominent role in interacting with the watches, as the videos below show.
LG hasn't as yet detailed any specifications for the G Watch but says it will in the coming months. It sounds like Google and LG have really worked closely together on the G Watch's launch. The website also got access to a non-functional prototype of the watch and mentioned that the square shaped watch will come with interchangeable straps.
Motorola's Moto 360 and LG's G Watch are the first smartwatches to feature Google's Android Wear software platform made for wearable devices. Motorola has also hinted at a summer release for its round smartwatch.
Google however, besides LG and Motorola, is also teaming-up with other firms for its Android Wear project, out of which some key manufacturers are Asus, HTC, LG, Samsung and the Fossil Group.
Introducing Android Wear video from YouTube:
Advertisement